Dear friend of children,
     The founders of Potter Children's Home, Clinton & Mary Potter, believed the principles of hard work, an education and a love for God were important parts of laying a strong foundation for children.  For more than 105 years, those same principles have been the foundation of this ministry.
     In 1974, Riley House opened its doors to be "home" for countless boys and girls over the past 46 years.  Currently, Chris & Tonya Hagan are the foster parents there of 6 active, rambunctious boys.  We plan for it to be the home for hundreds more in the future.
     Just as children need a strong foundation, so do buildings.  Recently a serious problem has been discovered with the block foundation for this house.   Unless it is fixed, permanent (and more expensive) damage will result. The repairs need to be made now. I am asking for your help.  The cost of the repairs is $9,500.  Ideally, we'd like to make these repairs before winter.  Will you please help? We know everyone's circumstances are different.
     Please consider a gift of $50, $100, $200, $500 or even a $1000.  We will begin repairs as soon funds are available.We depend on God and His people to provide for the children here.   If your circumstances permit, please make a generous gift to meet this need.  If more funds are received than are necessary to make the repair, they will go to support the daily care of the children.
     We are happy to tell you that none of our staff or children have been ill from the virus, and we pray that is true for you as well. The children are, as most children are, in an unusual school year.  When it was going to start and how has been changed several times.  But our school has started.  Please pray for them and that the needed funds will become available for this repair.
                                                                                       Thank you again for your help! For the children,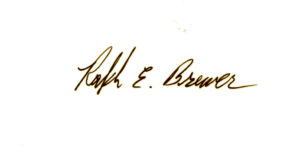 Ralph Brewer
                                                                                        Executive Director