Tuesday's Treasures Resale Shop
A unique resale shop that is available daily to our residents and open to the public on certain scheduled Tuesdays throughout the year.
Tuesday's Treasures General Info
Donation Hours: Donations are received at the gym Monday, Wednesday, Thursday, Friday – 9:00 to 4:00.
Scheduling a Pick-up: If you are in need of someone to pick up a donation contact Geneva Brewer at

[email protected]

or call (270)843-3038.
Donatable Items

People often ask what our most common needs are for the residents and the resale shop. This is a list of items most commonly needed in the programs and for items most needed for the resale shop.

Sofas, chairs, loveseats
Rocking chairs
Recliners
Dressers
Dining tables & chairs
Chest of drawers
Flatware
Toy storage
Plastic storage drawers
Area rugs
Microwaves
Pots & pans
Plastic grocery bags
Towels
Gallon storage bags
Masking tape
Sheets
Bed frames
Masking tape
Shower curtains
Appliances
Trash bags
Our Tuesday's Treasures resale shop success is due to our dedicated volunteers.  Come join our volunteers and help make a difference.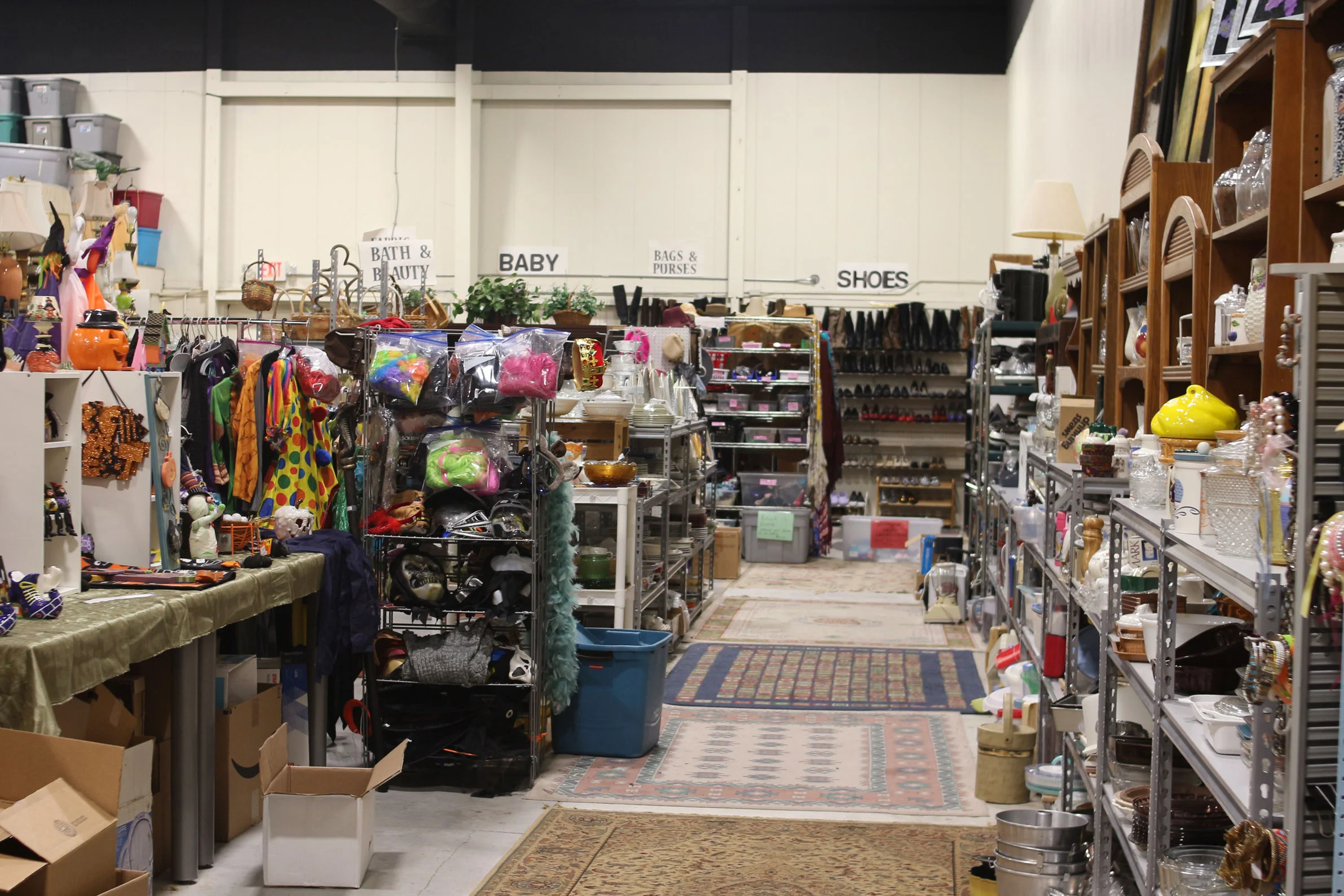 Restrictions: We are not able to accept the following items.
Used mattresses
Sofa beds
Heavy exercise equipment
Recalled items
Analog TVs
Weapons
Broken appliances
Expired car seats
We reserve the right to refuse any donation due to the condition of the donation.
All donations are tax deductible and a donation receipt will be given upon request.
News & Events
Throughout the year, Potter Children's Home and Family Ministries host several events and activities to raise funds and contribute to the spiritual growth of our residents and the community at large.
Check the calendar regularly for new events and updates.
[tribe_events view="month" tribe-bar="false"]
Support Potter Children's Home
There are many ways that you can support the work of Potter. Aside from financial gifts we rely on volunteers in the resale shop, donations of clothing and furniture, babysitters for our weekly groups, and donation of services, just to name a few. Contact us if you want to discuss ways you can be involved in our ministry.
Donate to Potter Children's Home
We are only able to provide these services at no cost because of your generous donations. We have many options for giving, including one-time Gifts of Love, Honor/Memorial gifts, and monthly donations. To learn more, go to our donation page.
"Pure religion and undefiled before God and the Father is this, To visit the fatherless and widows in their affliction, and to keep himself unspotted from the world."
James 1:27 (KJV)
Help us continue to reach out to those in need by donating to Potter Children's Home and Family Ministries.
Potter Children's Home and Family Ministries - 2350 Nashville Road Bowling Green, KY 42101 (270)843-3038