New Year, New Beginning
With the beginning of a new year comes celebration. Even though most things remain unchanged between December 31st and January 1st, each year people take this time to celebrate newness. Many people go as far as to make resolutions that they will change something significant about their lives for the coming calendar year. However, many of those resolutions fall by the wayside in little to no time. The reasoning behind that is simple: humans do not do well with new things.
Our humanity as reflected in the Bible shows that whenever we have been given something new, even if that new thing is designed by the Father to help us, we squander it. He gave us the Garden of Eden and we were thrown out (Gen. 3). We were given the original commandments and we built a Golden Calf (Ex. 32). We were given Jesus, and we hung him on a cross (Matt. 27). So, knowing this, how do we affect positive change in our lives? That answer is also simple: let God do it. He changes us through baptism (Col. 3). He opens a way to Him through Christ (Heb. 10). He has created a new place of us to live and commune with Him after we die (Rev. 21).
So, if you want to be new this year, put trust and faith in God to make you a new person. Study and follow His commands, because we cannot be new without Him.
A Volunteer Christmas

Early in December volunteers took a few minutes away from volunteering to be celebrated in the annual volunteer Christmas party. Frankly put, the money we are able to bring into the home from the Resale Shop and countless other projects throughout the year with various volunteer groups would not be possible without the help of volunteers and volunteer hours. We are blessed by their commitment to serve God through volunteerism!
Some Techy Ways to Give


Did you know something as simple as searching the Internet can help Potter Children's Home? Visit goodsearch.org and set it up as your search browser. It takes a few minutes to set up an account and select Potter Children's Home as your charity, but once you do you can sit back, scroll and watch the total rise! Every little search helps! There is also a goodshop where proceeds from your sale benefit the Home. For every search Potter receives a penny. Help us out and tell your friends!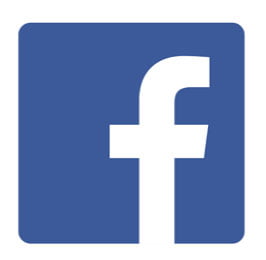 If you are not currently following us on Facebook please make sure to check us out for all the latest news! Click Here

Already on Amazon? How about using Amazon Smile? The same great Amazon you love with .05% of the profits automatically going to Potter's Childrens Home! Visit here for more information.
Fruit Baskets

The Fowlkes Street Church of Christ continued their annual tradition of providing fruit baskets for the residents during the holiday season. Look familiar? These ladies also help us with the silent auction each Fall Festival. We are so grateful for their help!
Area Youth Groups provide Night of service to Potter
Youth groups from our region participated in their annual area wide service project at the beginning of the month. They helped sort clothes for the resale shop and donated items for the children's Christmas this year. They also had some fun with a fashion show at the end of the night featuring items from the resale shop! Five youth groups participated and accomplished a lot in just a few hours!
Thank You for All You Do!

We are so grateful to the numerous churches, individuals, organizations and groups who helped supply the residents here with a wonderful Christmas! We had 42 children opening presents Christmas morning.
Our heartfelt sympathy and thanks go out to the families who remembered Potter Children's Home in their time of loss in lieu of flowers.
Paul Poland
Robert "Bob" Sidwell
Here are just a few donations we received for the month of December. Thank you to Warren County Regional Jail for choosing Potter Children's Home as their organization to support this past Christmas. Also thank you to Lavaya Hampton Baldwin who came in and donated her annual allowance to Potter!
We're Hiring
The single parent program (SPARK) has openings for a Supervisor, Counselor, and Mentor Couples. The Foster Care Program is also seeking a Foster Care Case Manager/Therapist. For more information contact Lee Fowlkes at 270-843-3038 or [email protected].
Potter is also looking for someone to join our maintenance team. Please contact Tony Emberton at 270-843-3038 or [email protected] for additional information.
Happy Birthday

Cards and wishes can be sent to:
Potter Children's Home
c/o Mariah Blalock
2350 Nashville Road
Bowling Green, KY 42101