Life at Potter Continues….
School is closed – for three weeks or a month, we thought. Daycares are closed. NTI – homework in packets or online. What will we do? How will our parents in the single parent program continue to work? We set in a motion a temporary plan to have SPARK staff and volunteers who were willing to help to man "Camp Corona" as we affectionately called it. Parents could drop off their children in one location where we would help them with their homework, feed them lunch and snacks, provide opportunity for rest and recreation, and help out our parents. We were blessed with volunteers and staff from all departments willing to help in an unusual situation.
     In the beginning,it seemed the guidelines were changing every day. We had to change our schedules. Keep the kids farther apart as they were eating and doing schoolwork. Oh and of course it rained! Everyone needed some recreation time, so we adjusted activities again. As regulations from the government and health organizations changed and the number of positive cases increased in Warren County, we had to stop all together. We have continued to monitor and try to regulate social distancing on our campus. (That's no fun to enforce on the playground or basketball court on a pretty day.) Our staff has worked our plans to rotate among staff working on campus and working from home. We have several residents who have continued to work at businesses that are open.
     We have been blessed that to date we have not had a positive case of COVID-19 on our campus. We are doing virtual home visits. Maintenance makes repairs when residents are not home. Most normally in person meetings are held by video. Interviews for participation in our programs are now held online. Our regular route of picking up pantry items and speaking to congregations has just now started again. The resale shop has just opened again with new precautions. Graduations have been postponed. Our beloved Sojourners have cancelled plans for summer visits.
 But life at Potter continues. We check on all of our residents by phone or porch visits. We provide for the needs that they have. Necessary transportation continues. It is quieter on our campus, but we are ready for the sounds of children playing together and groups gathering to return. If we look back someday and say we were "too cautious" that will be better than looking back and saying, "I wish we had done this or that to stay safer." We are praying for those that are sick, that have recovered, and those that have lost loved ones. We are praying for a safe and swift exit of this virus and its issues.
We are praying to move on to a new normal. One where we look out for the well-being of each other and we don't take time spent together for granted.
A note from the Director's Desk
We are certainly living in unusual times. I wanted to take just a minute to communicate three things here. 1) We are all doing well here. At this time, none of our residents, board of trustees, or employees have gotten the virus. We are thankful for this. Our office continues to be closed for now except for deliveries and specific appointments. 2) You are in our prayers. We know this has been a very difficult time for many who support the children at Potter. Some have surely lost their job. You are in our prayers. 3) Thank you, thank you, THANK YOU!!! Your continued support has been amazing. We were just short of our budgeted income in April but we were very, very close. Thank you. For May, we do not have the total as I write this but we are going to be very, very close. Thank you for your compassion, benevolent spirit and sacrifice. We especially appreciate it during this time.
Wave Parade Celebrating Potter Seniors
Senior Parade Celebration! It wasn't a normal end to senior year but we had over 40 cars come out and celebrate Maria and Elvin with a wave parade to celebrate graduation. Both are headed to college in the fall and Elvin plans to be on the football field!
Flora Templeton-Stuart Wave Parade visits campus and delivers books and toys!
We're Hiring
The single parent program (SPARK) has openings for a Supervisor and Mentor Couples. The Foster Care Program is also seeking a Foster Care Case Manager/Therapist. For more information contact Lee Fowlkes at 270-843-3038 or lee@potterministries.org.
Potter is also looking for someone to join our maintenance team. Please contact Tony Emberton at 270-843-3038 or tony@potterministries.org for additional information.
Happy Birthday!
Cards and wishes can be sent to: Potter Children's Home c/o Mariah Blalock 2350 Nashville Road Bowling Green, KY 42101
Our heartfelt sympathy and thanks go out to the families who remembered Potter Children's Home in their time of loss in lieu of flowers this month.
Randy J. Berry Billie Kearney B. E. Thomas Stanley Walton

Did you know something as simple as searching the Internet can help Potter Children's Home? Visit goodsearch.org and set it up as your search browser. It takes a few minutes to set up an account and select Potter Children's Home as your charity, but once you do you can sit back, scroll and watch the total rise! Every little search helps! There is also a goodshop where proceeds from your sale benefit the Home. For every search Potter receives a penny. Help us out and tell your friends!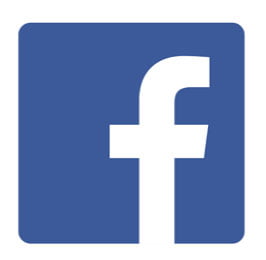 If you are not currently following us on Facebook please make sure to check us out for all the latest news! Click Here
Already on Amazon? How about using Amazon Smile? The same great Amazon you love with .05% of the profits automatically going to Potter's Childrens Home! Visit here for more information.